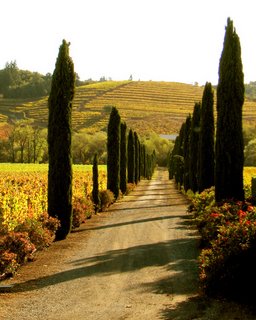 I love this time of year. The temperatures soar near the 90 degree mark and I love having picnics in the wine country. I spend most of my weekends here. Taking in the sunlight because I know in another week we will have less of it.
This weekend, I didn't have anything planned, which was a nice surprise. I trimmed tree branches, mowed the lawn and pulled weeds. I went on outdoor picnics both days and stared out onto endless vineyards, listening to laughter of others who had the same idea of relaxing picnics in the wine country.
This is my home.
Its so beautiful this time of year. And, all I want to do is be outside in it. So. Off I go.
"I cannot endure to waste anything as precious as autumn sunshine by staying in the house. So I spend almost all the daylight hours in the open air." ~Nathaniel Hawthorne