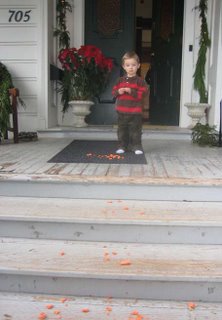 Santa has come and gone. My 2-year-old nephew shows me the remainder of the carrots the reindeer left behind on his front porch from the night before. In his tiny hand, he shows me the teeth marks that remain on the half-eaten carrots.
He was so worried Santa would get stuck in their fireplace. But he made it just fine. --We all did.
Oh the magic of Christmas.