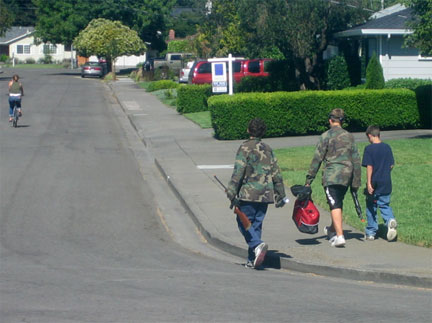 Remember before computer games and Columbine, this seemed normal seeing boys walking around carrying guns? I just looked out of my front window and was startled to see them. I rarely see children dressed up in fatiques playing army anymore.
Or. At least, I hope they are playing.
I'm still gonna drop and roll past my living room window, though. Just in case.